25th Edition® for Women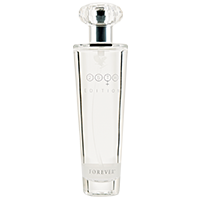 Item #

208
173.25 AED
Price per unit - 1.7 fl. oz.
Allure your senses with the fresh and aromatic fragrances of 25th Edition Cologne Spray for Women. Expertly blended and created especially for Forever Living, each scent captures its essence in a subtly pleasing elixir.

25th Edition for Women is a fresh, white floral bouquet that blends sheer petals with warm, musky woods to create a soft and deep feminine character. This unique bouquet begins with captivating floral notes of cactus flower and sparkling yellow freesia threaded with ivy leaves, for a lush green accent. In the heart, a transparent white floralcy shines through with a bouquet of rose petals, star jasmin, white lily and magnolia. The finishing touch of cherry wood, skin musk and patchouli captures the feminine sensuality and illuminates the bright floral fragrance.
For more information on this product refer to the PDF downloads.
25th Edition® for Woman