Aloe MSM Gel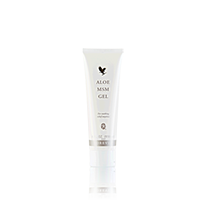 Produktnummer

205
29,72 EUR
Inhalt: 118 ml
Aloe MSM Gel is great if you are active during the day. It gives you a great and relaxed sensation if you massage your sensitive muscles. 
The MSM Gel contains a special combination of Aloe Vera Gel and MSM (Methylsulphonylmethane). MSM is an organic form of sulfur which is found in all living organisms on earth from humans and animals to plants. The Aloe Vera Gel is great for hydrating your skin and helps the MSM Gel to be absorbed by the skin quickly. 
Ingredients:
Aloe Barbadensis Leaf Juice (Stabilized* Aloe Vera Gel), Aqua, Dimethyl Sulfone, Glycerine, Triethanolamine, Dimethicone, Arctostaphylos Uva Ursi Leaf Extract, Salix Alba Bark Extract, Rosmarinus O cinalis Leaf Extract, Melaleuca Alternifolia Leaf Oil, Sodium Hyaluronate, Carbomer, Disodium EDTA, Citric Acid, Polysorbate 80, Allantoin, Ascorbic Acid, Tocopherol, Glycine Soja Oil, Diazolidinyl Urea, Methylparaben, Potassium Sorbate, Sodium Benzoate.