Aloe MSM Gel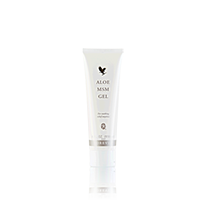 Item #

205
39.88 NZD
Price per tube - 4 fl. oz.
When you're looking for soothing relief, reach for Aloe MSM Gel. MSM stands for Methyl Sulfonyl Methane, an organic sulfur found in almost all living organisms. In fact, sulfur is the third most abundant substance in our body.


The other main ingredient in Aloe MSM Gel is pure, stabilized Aloe Vera. Aloe MSM Gel combines these two powerful ingredients with herbal extracts and other select ingredients for soothing relief anytime. Try new Aloe MSM Gel today!


• Clear, non-staining formula
• For soothing relief anytime
• Contains pure, stabilized Aloe Vera



For more information on this product refer to the PDF downloads.
Click Here to Download