Lengthening Mascara - Black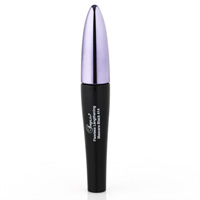 Item #

414
18.66 USD
Price per each - 0.28 oz
Coming Soon!
Why You'll Love It

Take your lashes to great lengths with our aloe enriched flawless by Sonya™ Lengthening Mascara. Create natural looking, high definition lashes that are long, luxurious, defined and separated for unforgettable eyes.

How to Create It

Roll the brush from the base of the lashes to the lash tips when creating a flawless daytime look with just one coat, or layer up the mascara for a dramatic evening appeal.

After applying a coat of mascara, apply numerous strokes to the tips only; lashes will lengthen and curl easily.

More to Love

flawless by Sonya™ Perfect Pair Eyeshadow

flawless by Sonya™ Defining Mascara

flawless by Sonya™ Defining Eye Pencil

Sonya™ Eyelash Curler


For more information on this product refer to the PDF downloads.
Lengthening Mascara - Black