Volumizing Mascara - Black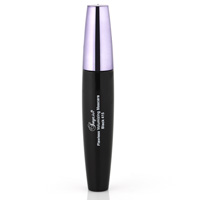 Item #

415
18.66 USD
Price per unit - 0.28 oz.
Coming Soon!
Why You'll Love It

Lush, lavish, and dramatic, full lashes. Our aloe inspired flawless by Sonya™ Volumizing mascara creates volume and curl for glamorous, dramatic lashes coating each lash with a velvety finish, leaving them looking beautiful, healthy and flawless.

How to Create It

Apply the mascara from the base of the lashes to the lash tips; when brush is at the base, make a subtle zigzag motion with your hand which helps capture all of your lashes in the brush. Apply multiple coats to create gorgeous, dramatic, flawless lashes.

You Will Also Love

flawless by Sonya™ Perfect Pair Eyeshadow

flawless by Sonya™ Lengthening Mascara

flawless by Sonya™ Defining Eye Pencil

Sonya™ Eyelash Curler



For more information on this product refer to the PDF downloads.
Volumizing Mascara - Black