Sonya® Aloe Nourishing Serum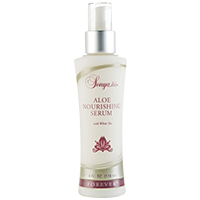 Item #

281
16.64 BHD
Price per bottle - 4 Fl. Oz.
Sonya® Aloe Nourishing Serum with white tea extract preserves and replenishes your skin's moisture to help maintain its youthful appearance. Its lightweight formula is so smooth that it is effortless to apply. It makes a perfect base for Sonya® Aloe Balancing Cream.


Contains white tea extract

Lightweight, smooth formula

Replenishes skin's moisture

For more information on this product refer to the PDF downloads.
Sonya® Aloe Nourishing Serum