FOREVER THERM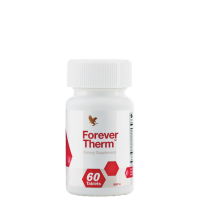 FOREVER THERM With an exclusive combination of nutrients and plant extracts, Forever Therm ™ has been designed to help you increase your metabolism to achieve maximum results and accelerate your efforts to control weight, so you see the results faster and You achieve your final goal of weight and fitness desired.
It provides green tea extract and natural alkaloids such as caffeine, from Guarana seed extract to help obtain energy levels during exercise and the most active days.
For more information on this product refer to the PDF downloads.
+ info