SONYA REFRESHING GEL CLEANSER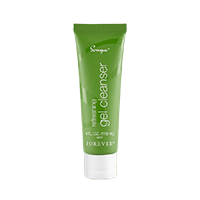 - Condition while cleaning
- Aloe softens instead of irritating the skin
- Creates a light foam ideal also for mixed skin
You will notice that, from the moment that the refreshing gel touches your skin, this product is not the typical one
It makes a lot of foam and then leaves the skin tight. Our cleansing gel with aloe, has been reinforced with
ingredients from around the world, creating the best and newest way to cleanse your face both by the
morning as well as at night for a smooth and relaxing experience.
The amino acids of the apple and the ingredient hydroxyacetophenone that enriches and softens the skin,
cooling and cleaning it helping mixed skin. Acacia cicinna extract helps eliminate
the dead cells, the remains of makeup and dirt, leaving the skin clean and soft.
Sonya ™ refreshing gel cleanser not only uses cleaning agents, but also includes agents
Moisturizers like baobab oil (cold-pressed to keep its properties at optimum
conditions), highly appreciated for its unsaturated fatty acids. The baobab oil is extracted from a
type of Senegalese tree. This tree, also known as 'the tree of life' for the natives, is
known because he is able to live more than 500 years. The strength and longevity of this tree make it
in an excellent extract to boost our formula.
Leave the old cleansing creams! Sonya refreshing gel cleanser is the newest cleanser in
gel that will leave your skin with an incredible feeling of softness and cleanness after each use. Use it together with
The rest of Sonya ™ daily skincare system products for better results.
For more information on this product refer to the PDF downloads.
+ info