SONYA SOOTHING GEL MOISTURIZER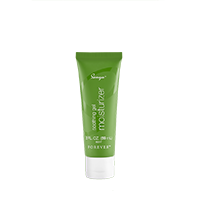 -With collagen to improve the appearance of the skin
- More than 10 extracts and natural oils of plants
- Provides moisture, an injection of hydration
Experience sensations that you have never felt before with this revolutionary gel. With aspect of
lotion, it is moisturizing and soothing, and blends with the skin creating a unique sensation. With more than 10
botanical extracts and active ingredients, this lotion-gel is broken down and completely absorbed,
leaving the skin moisturized and hydrated instantly, like the jojoba esters and the olive oil,
They help the skin feel hydrated and flexible. Fungal Beta-glucan has been added to this formula
unique to soothe the skin and even unify the tone of the skin.
It also contains anti-aging ingredients, such as linoleic acid and hydrolyzed collagen,
scientifically advanced ingredients to act on the skin where you need it most; and phytic acid,
A powerful support for mixed skin, to improve the appearance of the skin of the face. The set will do
Sonya soothing gel moisturizer becomes your new favorite daily moisturizer product.
To complete the formula, we infuse it with orange peel oil, peel oil,
mandarin orange, Roman chamomile flower oil, geranium flower oil and bergamot oil
to leave the skin fresh.
Gentle face and neck massage twice a day, morning and night, except when using refining gel
mask will make your skin care. Combine it with the rest of Sonya ™ daily skincare products
system.
For more information on this product refer to the PDF downloads.
+ info