Forever Bee Propolis®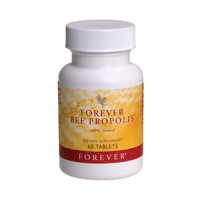 Item #

027
37,05 EUR
Price per unit - 60 Tablets - 8 per case
 Propolis is a set of resinous and balsamic substances that are secreted by bees from resins collected from the barks of different types of trees. With this secretion, they cover the entire hive and cover the holes through which external agents (bacteria, fungi, parasites, other insects) can enter, damaging the life of the comb. They also deposit propolis at the entrance of the hive as a protective barrier, hence the name that has been given to propolis that comes from the Greek and means protection.
Forever Living Propolis has the quality and purity that characterize and guarantee all its products, collected in areas free of contaminants.
For more information on this product refer to the PDF downloads.
+ info