Infinite by Forever™ Hydrating Cleanser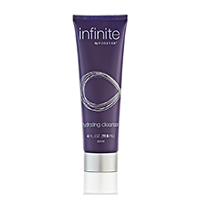 Item #

554
29.75 EUR
118ml
Hydrating cleanser is a mild and milky, fragrance free cleanser. The product contains naturally derived ingredients like apple extract and apple amino acids. These ingredients increase in skin hydration and make it easy to wash away dirt and oil.

It contains Sunflower oil, rich in linoleic acid and Vitamin E and Sodium cocoyl glycinate, a mild surfactant that is both hypoallergenic and non-irritating, leaving skin feeling soft without drying.


For more information on this product refer to the PDF downloads below. 
Download the PDF file