Forever Move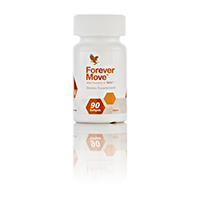 Item #

551
68,02 EUR
Content: 90 softgels
An active lifestyle can lead to tension in joints and muscles. Whether you are a fanatic athlete or exercise on an occasional basis. We recommend 3 Move softgels per day, which you can take at once.
Forever Move combines two powerful ingredients. It contains NEM *, natural eggshell membrane. And it contains the ingredient BioCurc **, curcumin complex.
NEM supplies chondroitin, hyaluronic acid, glycosaminoglycans and important proteins such as collagen. Biocurc is also known as curcumin complex, it is an unique form of curcumin.
By combining innovative science with the best of nature, the benefits of familiar ingredients are enhanced with the knowledge of today.
* NEM® is a registered trademark of ESM Technologies, LLC.
** BioCurc® is a registered trademark of Boston BioPharm, Inc.
N.B. This product is not suitable for people who use anticoagulants.
Contains the following allergens: Egg (Eggshell membrane powder), Soya (soya oil) and Fish (gelatin). Gluten free.