CLEAN 9 - Forever Lite Vanilla and Aloe Vera Gel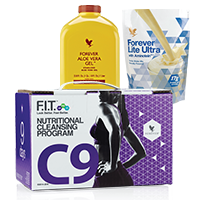 Item #

547
8,669.25 PHP
CLEAN 9 - Forever Lite Vanilla and Aloe Vera Gel
The Clean 9 program can help to jumpstart your journey to a slimmer, healthier you. This effective, easy-to-follow nine day cleansing program will give you the tools you need to start transforming your body today.
Contains
·         2 liters of your preferred Aloe drink
·         1 pack Forever Fiber
·         1 bottle Forever Garcinia 
·         1 Forever Therm
·         1 pack Forever Lite Ultra
For more information on this product refer to the PDF downloads.
//gallery.foreverliving.com/gallery/PHL/download/Clean9_2019ver.pdf