Aloe Body Toner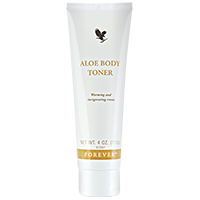 Item #

056
110.25 QAR
Price per tube - 4 fl. oz.
OUT OF STOCK
Aloe Body Toner, a wonderfully warming and invigorating cream, is combined with the power of stabilized Aloe Vera Gel to shape and tone the skin. Formulated to be used with cellophane wrap, it contains emulsifiers, moisturizers and humectants, plus warming agents.

This specially prepared cream, designed to beautify and firm the body, includes ingredients chosen to provide a rich warming and invigorating feeling. Our secret is in combining aloe and select European herbs with two remarkable warming agents, Cinnamon Oil and Capsicum. 
Beautifies body while toning and firming 

Moisturizes and conditions the skin 

Superb combination of herbal complexes and warming ingredients.
For more information on this product refer to the PDF downloads.
Aloe Body Toner