Rehydrating Toner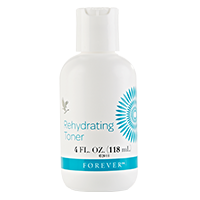 Item #

338
55.75 QAR
Price per unit - 4 fl. oz.
Rehydrating Toner is a non-drying, alcohol-free formula that contains natural aloe vera and witch hazel, together with special skin moist-urizers and plant extracts, for toning the skin. It also contains collagen and allantoin for cell conditioning.

Rehydrating Toner is a gentle preparation, used to remove the last traces of cleanser, makeup, impurities and dull, lifeless surface cells, thus providing good secondary cleansing and toning to tighten the pores. It removes residual oils and dirt while invigorating the skin and leaving it clean, smooth, balanced and stimulated. Rehydration is provided as the skin is gently refined.



Tones and moisturizes the skin

Alcohol-free formula

Contains aloe vera, witch hazel, plant extracts, and collagen


For more information on this product refer to the PDF downloads.
Rehydrating Toner